Featured in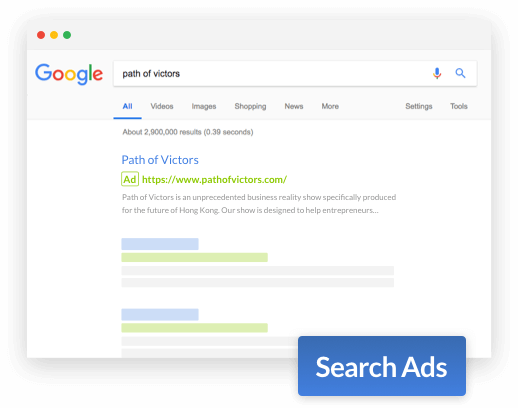 What Are Google Ads?
Google Ads are the leading form of pay-per-click (PPC) advertising. How do they work? Basically, Google Ads is an umbrella-term referring to the different types of PPC advertising available through Google. This gives you a toolkit of methods to reach your audience through different mediums - from Search Ads, to Display Ads, Dynamic Remarketing, Google Shopping and more - Google Ads has a digital marketing solution to suit every business.
Much like with SEO, Google determines when your ads show up according to the keywords selected for your campaign. The difference is that you place a bid on each keyword - but you only pay when someone clicks on your ad. Google Ads deliver compelling ROI - for example, with every dollar you spend on Search Ads, you get an average of two dollars back in return. That level of value is in a league of its own!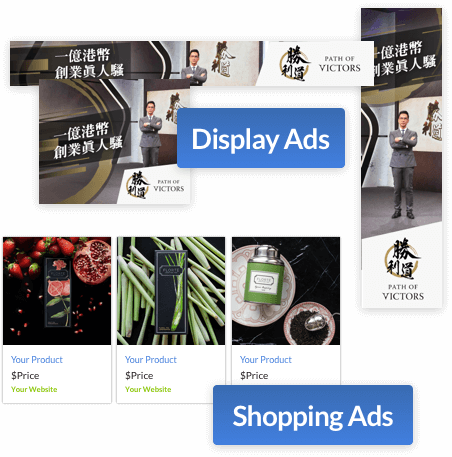 What Our Google Ads Campaigns Can Achieve for You
Google Ads are a lead-generation machine. Your ads show up for a specific group of keywords, so you only pay for clicks from visitors who are actively searching for you. These PPC strategies let you pinpoint your target market with precision to maximize conversions, sales and ROI all at once.
PPC with Google Ads provides unrivalled insight into your visitors and buyers in Hong Kong and around the world. This puts you in the perfect position to plan future promotions and marketing endeavors around real data. Essentially, Google Ads connect your business to people who want what you offer.
Do you feel like your competitors are stealing the spotlight? Competition heightens in the digital world, where small-to-medium enterprises are pit against large corporations for search engine real-estate. Google Ads give small businesses a boost by strategically placing their ads where searchers will notice them quickly.
This means Search Ads are swept to heights above the highest-ranking organic search results, and Shopping Ads even higher. These strategies let you enjoy the visibility of Google's prime positions in only a short time, giving you a clear edge over the competition at the same time!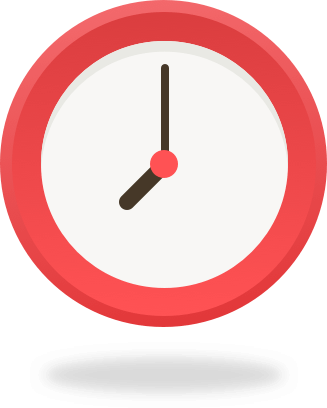 See Results in Under 24 Hours
A powerful perk of Google Ads is their incredible speed. Unlike organic listings, your Search Ads shoot directly to the top of Google's results page. Visitors who bounce off your page will quickly find your products following them around the web with Dynamic Remarketing, and Display Ads showcasing the best of your services on their favourite websites. With no waiting times getting between your business and the benefits, Google Ads are the ideal way to get real results - fast.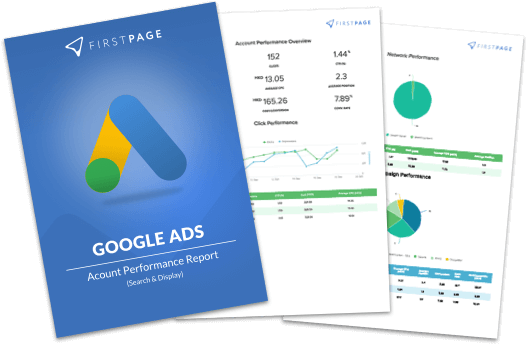 Outcomes That Last In The Long-Term
A well-designed PPC campaign gets you more than just a short-lived traffic boost: It brings lasting results for your business. Your goals are taken into close consideration when formulating your campaign, so we can grasp what success looks like to you in the long-term.
We don't "set and forget" here at Chili. With us, your campaign is under constant analysis, undergoing continual tweaks to improve its effectiveness. Google Ads record the metrics you want to see in real-time with Google Analytics, before being delivered to you in clear and concise reports.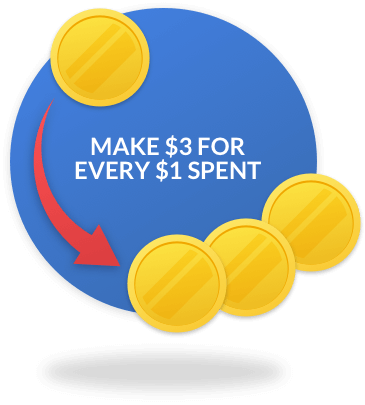 Keep Control of your PPC Campaign
We know money matters. That's why we provide extensive ROI conversion tracking to make sure you get real value from your Google Ads campaign. We're constantly devising new ways to tempt customers into not just clicking, but converting. Considering Google Ads have a 50% higher conversion rate than organic search results, you can be confident that your campaign will deliver the returns your business needs to thrive.
Better yet, you get complete control over your budget. We maintain 100% transparency with absolutely no hidden fees, so you can have complete peace of mind.
Our Recent Work
rae-on.com
Hong Kong's Most Reliable Overseas Property Real Estate Agents
205%
Increase in conversions
102%
Increase in click through rate (CTR)





Enjoyable experience and overall very happy with the service and results. We have experienced a huge increase in memberships thanks to the work of Chili.





Impressed with the service and commitment first Page provide our business. After dealing with many offshore companies, we are very happy and comfortable with first Page.





Happy with first Page performance and results to date. Would recommend to other business owners that wish to grow their business.





My company has been with Chili for 2 years now and are happy with the results. We started with SEO and now we do Google Adwords too. We look forward to a further 2 years!





I feel they genuinely care about my business and they want to see it grow. They explained things clearly and they are super organised.





Chili have been great and very supportive. They've made a profound impact on our business. Thank you once again.
Are you ready to harness the power of Google?
Frequently Asked Questions
When SEO and PPC join forces, key opportunities for conversions are uncovered across two differing sets of data. A holistic approach to digital marketing across both organic and paid strategies can increase your total revenue by up to 37% per year.
Search engine marketing (SEM) falls under the category of pay-per-click (PPC). SEM deals with marketing within search engines themselves, whereas PPC is any type of digital advertising that charges per click. That includes Google Display and Remarketing, which show on websites rather than search engines.
In 2018, Google rebranded AdWords to Google Ads. This was done to consolidate their other advertising products into a single platform for the ease of those running campaigns.