Featured in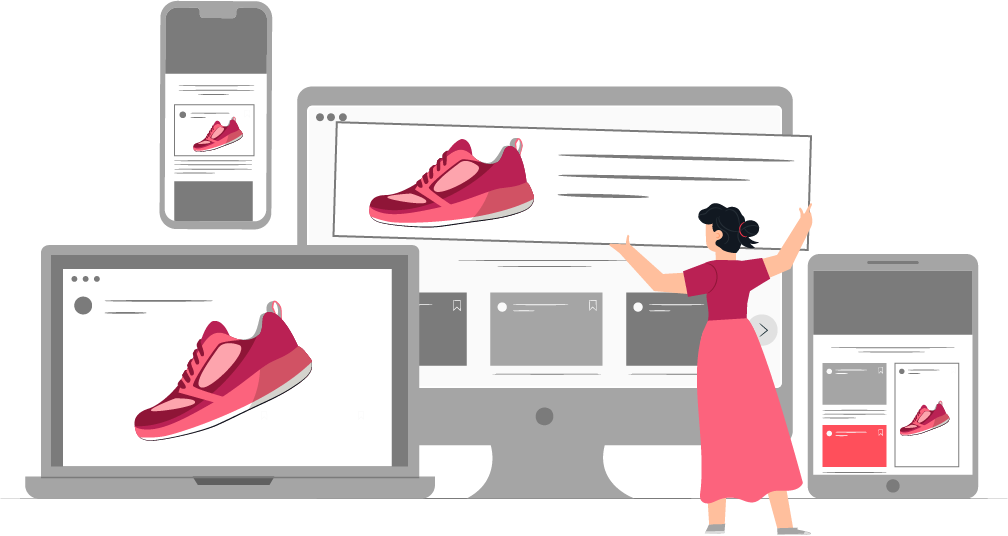 What is Google Remarketing?
Have you ever had the feeling you're being followed around the internet?
That t-shirt you checked out a week ago keeps showing up around your social media pages, websites, blogs and so on?
That's the advantage digital marketing has over any other form of traditional media.
Through data analysis, it allows you to promote content to prospects that's aligned to where they're at in the customer journey.
Remarketing is so effective that studies have shown it to increase campaign ROI by an unimaginable 1300%.
Impressions and clicks that turn into actual revenue. We can help you achieve that!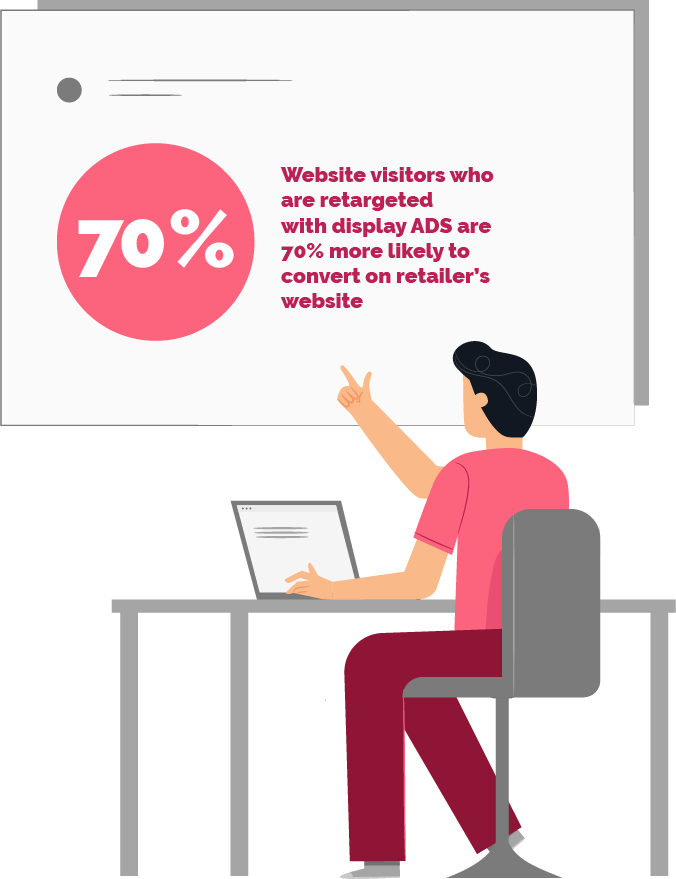 How Does Remarketing Help You?
Consider the buyer's journey that we all go through: it starts with becoming aware we need something, then browsing for options, and finally deciding on a purchase. Through remarketing, we reach out to people that have already demonstrated an intent or wish to buy what you're selling, but haven't gone through with the purchase yet.
Generally speaking, human beings will interact an average of 7 times with a brand before actually deciding they want to follow through with a purchase.
That begins all the way back in the awareness stage where ads communicate an offer to a potential target audience. Once the ads are interacted with – clicked on, this audience is qualified a stage further down the funnel, and that's where remarketing comes in.
These potential customers are 4 times more likely to actually become a customer.
Be it through Google Ads or Social, Remarketing can lower your CPC, increase your conversion rates and of course, your ROI.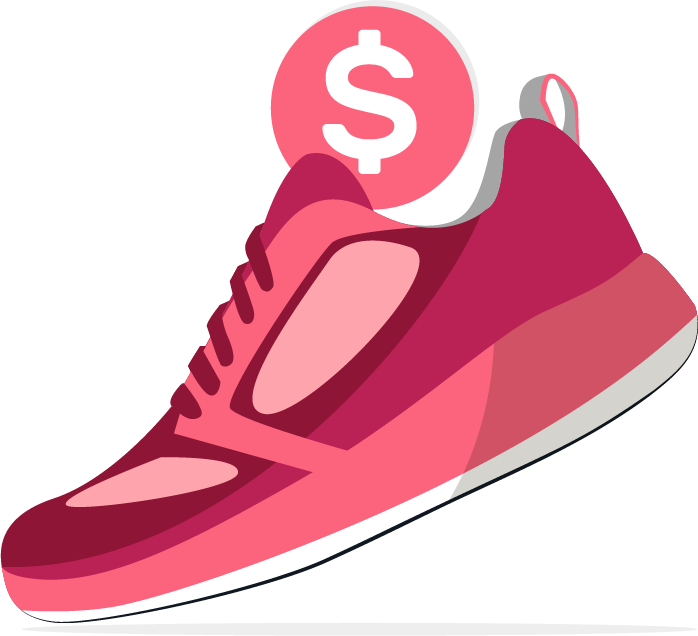 Give your visitors what they want
The way you capture and put your data to work for you is what will be the difference between a successful campaign that generates revenue and a campaign that is just throwing money down the drain.
Chili will make sure all data-points are duly captured, evaluated and put to use so that we lower the campaign costs and maximize the results.
Lead your visitors back to your website to finish the purchase they started with Remarketing!